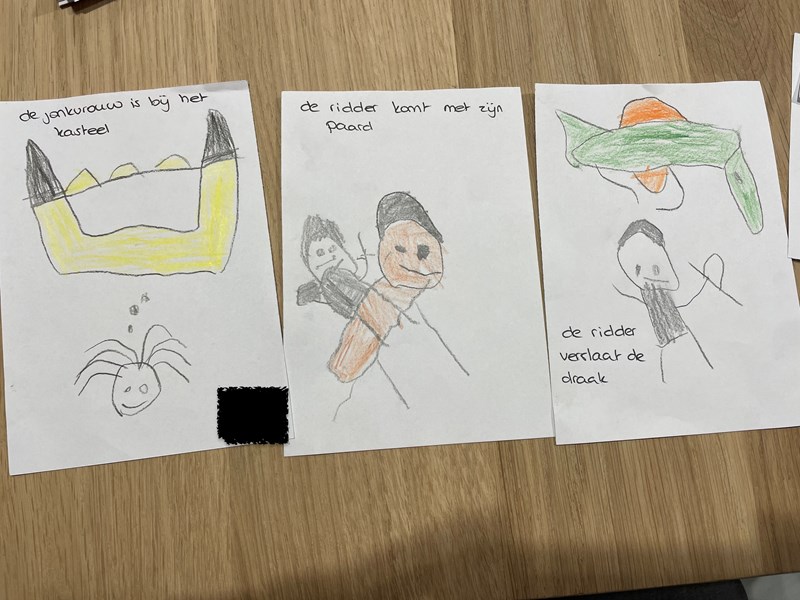 Storytelling @KC Snijders
Together with the children we wrote a story about knights, princesses and their horses. The children drew this story on their own way. The story came alive in a pretent-play
Then we used the Green screen box and the stop motion app to make a digital story!